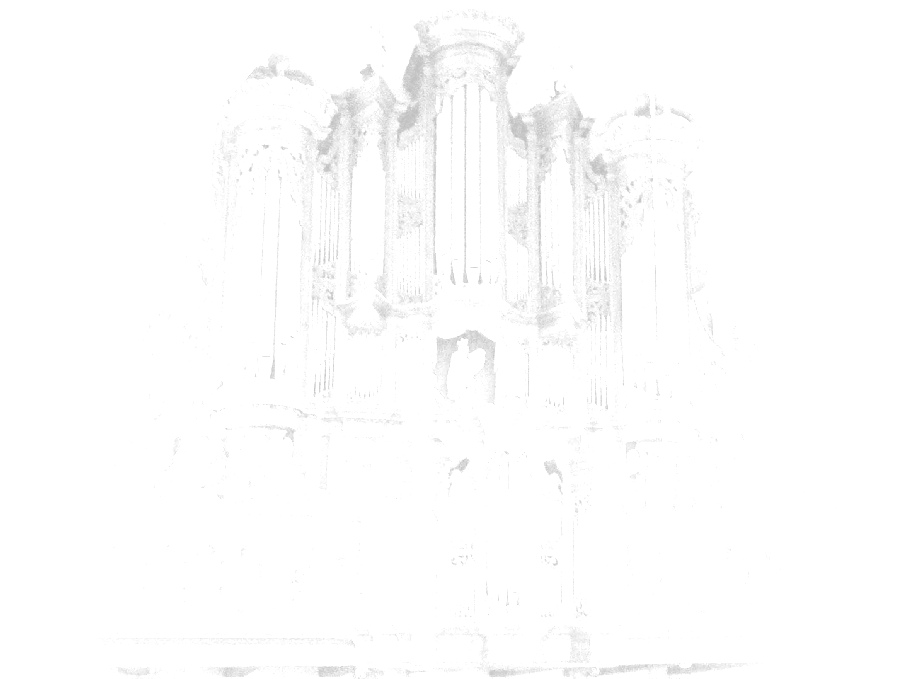 This is cambridgeorganists.org Designed and produced by Stephen Taylor for the Cambridge & District Organists' Association

From the Spring Newsletter
Recent Events
30th January 2021 at 2.15 pm – Talk by Philip Norman - "1,000 years of British Organ building"
15 members joined in with 11 guests invited by Philip from Associations in the Kent and London area for another fascinating talk. The technology worked very smoothly and Philip was able to show all his slides with the aid of the screen sharing facility which Zoom provides.
Beginning before the Norman Conquest, Philip gave us a potted history of the English organ spending some time on the intricacies of the fa ut pitch to which early Tudor organs (both fixed or 'positive' organs and those which were designed for portable use) were constructed. Michael Whitehall has kindly provided an explanatory note on this (see below). Philip went on to talk about what we now call the early English organ builders, the Dallam family and their contemporaries and the re-introduction of the organ into churches after the general destruction in Cromwellian times of those remaining organs which had survived the Reformation. The slow development of pedals in England was then discussed and the fact that although it is accepted that pedals were not introduced generally before 1850, Philip gave examples of organ music written in the 18th century which indicated that some notes could only be played if it were possible to hold down a note by means other than the player's hands, suggesting that some organs must have had rudimentary pedals much earlier. Discussing the advances brought in by the 19th century organ-builders, Philip dwelt for a time on the later Victorian organs were 8 ft stops predominated as such unison stops were considered to be more useful in the accompaniment of congregational hymns.
Moving into the 20th century, Philip then touched on the introduction of extension organs and their advantages and disadvantages particularly where only, say, two ranks of extended pipes are expected to accommodate all pitches between 16 ft and 2 ft and often with a Twelfth as well. Philip concluded his talk by referring to the "back to Bach" Organ Reform Movement and the "classicising" of organs in the latter part of the 20th century.
Philip then opened up for questions and a general discussion followed with some participants expressing their experiences with small extension organs and the threat to the unwary presented by general crescendo pedals.
David Greening