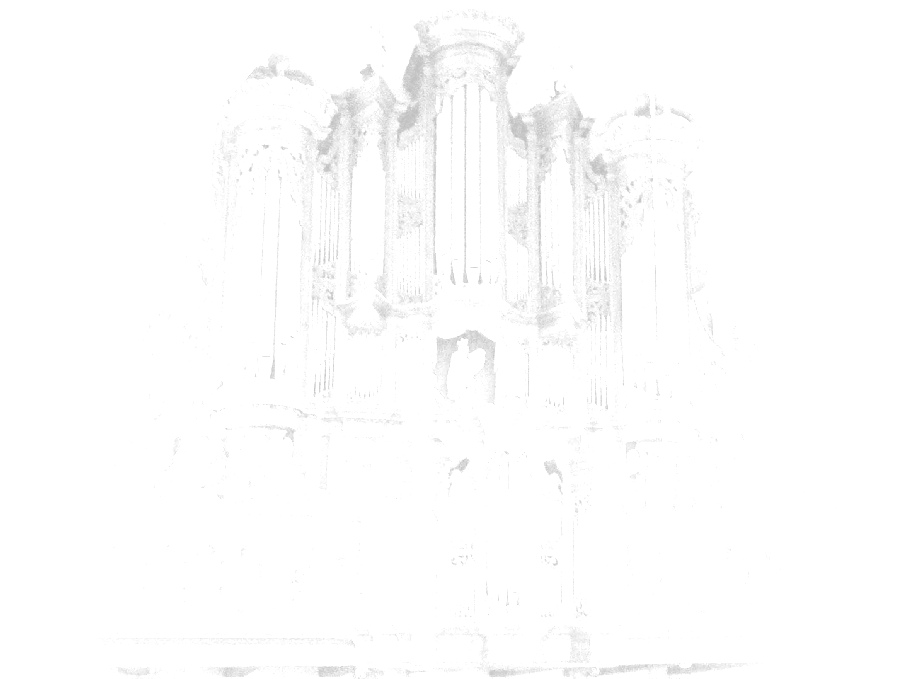 This is cambridgeorganists.org Designed and produced by Stephen Taylor for the Cambridge & District Organists' Association

No. 15 Blow,blow..
Many electric blowers in Parish churches were installed in the 1940's and 50's. Webmaster knew a chap who as a boy was paid 2 shillings and sixpence (15p) for three months of hand pumping at Wicken St Laurence until the blower was installed in 1947.
The magnificent 1649 organ at Zeerijp, The Netherlands (right), employed two persons treading on stout oak levers. A stop knob on the console rings a bell at the back to warn them of imminent wind demand!
A recently expired Discus blower ( ex Wicken and then Kennett) shows the typical structure of a 1940's model in the pictures below. With a heavy cast iron case you would hope for a substantial impeller for wobble free performance, but no - A couple of disks of thin steel
Nowadays better design of impellers provides steady pressure and it is possible to do without bellows by using regulation systems and "Schwimmers". (Cue another future item in this series)